The critically acclaimed smash-hit Broadway musical The Band's Visit is the winner of 10 Tony Awards, including Best Musical, making it one of the most Tony-winning musicals in history.  It is also a Grammy Award® winner for Best Musical Theater Album.

In this joyously offbeat story, set in a town that's way off the beaten path, a band of musicians arrive lost, out of the blue. Under the spell of the desert sky, and with beautiful music perfuming the air, the band brings the town to life in unexpected and tantalizing ways. Even the briefest visit can stay with you forever.

With a Tony- and Grammy-winning score that seduces your soul and sweeps you off your feet, and featuring thrillingly talented onstage musicians, The Band's Visit rejoices in the way music makes us laugh, makes us cry, and ultimately, brings us together.
"One of my favorite musicals of ALL TIME!"
-Rolling Stone
"IT DOESN'T FEEL LIKE ANY MUSICAL EVER. It doesn't sound like anything else you've heard. PERFECT is the wrong word for such an unusual musical, but it will just have to do."
–New York Magazine

"ONE OF THE MOST RAVISHING MUSICALS YOU WILL EVER BE SEDUCED BY. David Yazbek's simmering score, which inflects Broadway balladry and character songs with a haunting Middle Eastern accent, feels as essential as oxygen."
– The New York Times
Click here for a color-coded seating chart.
Everyone must have a ticket, regardless of age.
Prices are subject to change.
Balcony C and D may not be available for some performances.
Tuesdays, Wednesdays, Thursdays at 7:30pm
TICKET TYPE
TICKET PRICE
Orchestra Pit
$95.00
Orchestra A1
$95.00
Orchestra A2
$95.00
Balcony A1
$95.00
Balcony A2
$85.00
Orchestra B
$72.00
Balcony B
$72.00
Orchestra C
$62.00
Balcony C
$62.00
Orchestra D
$54.00
Balcony D1
$54.00
Balcony D2
$54.00
Orchestra E
$39.00
Orchestra F
$29.00
Thursday, March 5 at 1pm
TICKET TYPE
TICKET PRICE
Orchestra Pit
$80.00
Orchestra A1
$80.00
Orchestra A2
$70.00
Balcony A1
$70.00
Balcony A2
$70.00
Orchestra B
$63.00
Balcony B
$63.00
Orchestra C
$52.00
Balcony C
$52.00
Orchestra D
$42.00
Balcony D1
$42.00
Balcony D2
$42.00
Orchestra E
$29.00
Orchestra F
$29.00
Fridays, 7:30pm
Saturdays, 2pm & 7:30pm
Sundays, 1pm
Sunday, March 1 at 6:30pm
TICKET TYPE
TICKET PRICE
Orchestra Pit
$99.00
Orchestra A1
$99.00
Orchestra A2
$99.00
Balcony A1
$99.00
Balcony A2
$89.00
Orchestra B
$81.00
Balcony B
$81.00
Orchestra C
$69.00
Balcony C
$69.00
Orchestra D
$58.00
Balcony D1
$58.00
Balcony D2
$58.00
Orchestra E
$42.00
Orchestra F
$30.00
May not be appropriate for audiences younger than 12.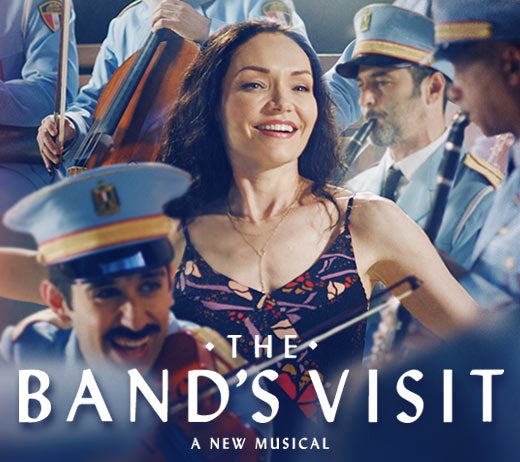 Date

February

25

-

March

8

, 2020

On Sale

Find Tickets

Ticket Prices

$29 - $99

Running Time

1 hour 30 minutes (no intermission)