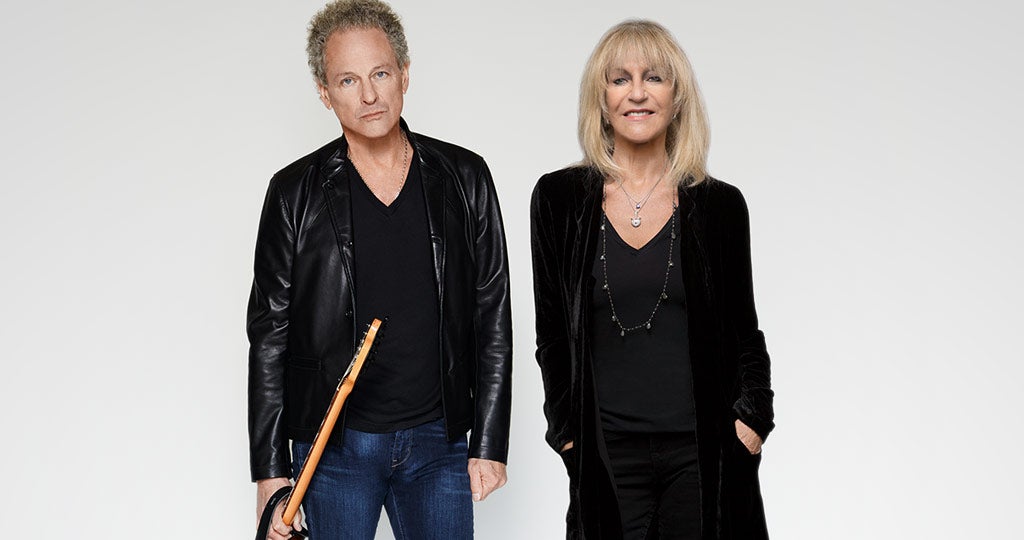 On the heels of a sold-out critically acclaimed summer tour, longtime Fleetwood Mac members Lindsey Buckingham and Christine McVie announced the second leg of their North American tour, hitting an additional 22 stops including the Fabulous Fox Theatre.
Lindsey Buckingham & Christine McVie Introduce Vibrant New Material at Sold-Out L.A. Show…It's not often that rock legends depart their comfort zones and pair off for experimentation.....and in this current 19-song show with McVie, there is just enough of it -- plus enough of the familiar -- to create a truly intriguing evening." – Billboard

"Lindsey Buckingham, Christine McVie mix new songs with Fleetwood Mac classics at the Greek …over 90 minutes of performance, delivered one strong moment after another." – Orange County Register

"Buckingham McVie Brought Down the House in Downtown Phoenix" – Phoenix New Times

"…The gusto with which Buckingham and McVie approached the night animated both their new material and classic cuts" – The Boston Globe
The collaboration began three years ago, when McVie rejoined Fleetwood Mac for the group's "On With The Show" tour. The pair went in to record new material prior to rehearsals for the tour and their natural creative chemistry was reignited. According to Buckingham, "We were exploring a creative process, and the identity of the project took on a life organically. The body of work felt like it was meant to be a duet album. We acknowledged that to each other on many occasions, and said to ourselves, 'what took us so long?!!'"
Working their natural singer songwriter skills together came easily for the duo. Said Christine McVie, "We've always written well together, Lindsey and I, and this has just spiraled into something really amazing that we've done between us."
With Special Guest Wilderado.
Read More
Date Information

October 28, 2017

- 8:00 PM

Pricing Info

Everyone must have a ticket, regardless of age.
Prices are subject to change.

| TICKET TYPE | TICKET PRICE |
| --- | --- |
| Orchestra Pit | $125.00 |
| Premium Orchestra | $125.00 |
| Front Orchestra | $125.00 |
| Center Mezzanine | $85.00 |
| Mid Orchestra I | $85.00 |
| Side Mezzanine | $85.00 |
| Lower Balcony | $85.00 |
| Mid Orchestra II | $70.00 |
| Middle Balcony | $70.00 |
| Rear/Side Orchestra | $60.00 |
| Orchestra Corners | $55.00 |
| Upper Balcony | $55.00 |

Prepaid Parking

You can now purchase prepaid parking in our brand new 5-story garage!

Larger parking spaces
Wider lanes for easy in & out
Conveniently located on Washington Blvd directly across from the Fabulous Fox
Just $15 for a guaranteed space
Easy print-your-own voucher

Additional Links