City Showcase: Comedy at the Fox
STL Sounds at the Fabulous Fox
There are currently no more tickets available for this event. Please check back.
---
Hosted by Chris Denman
- Host of Drinks With the Band, Host of We Are Live! ,Co Founder, Mid Coast Media Group, Creative Producer and appears weekly on "Two Funny Mamas" with Sherri Shepherd & Kym Whitley. Producer for Greg Fitzsimmons and Mike Gibbons "Sunday Papers".
Angela Smith
A respected rising talent, Angela Smith has performed throughout the midwest and regularly in STL in independent venues, Helium Comedy Club, and The Funny Bone. Her humor has earned her the distinction of working alongside Nikki Glaser, Aparna Nancherla, and Ben Gleib among others. As a witty and relatable performer she has also earned spots performing at The LouFest Redo show, Flyover Comedy Festival, and has been a regular on St. Louis radio for her comedic talents.
Reggie Edwards
Comedian and battle rapper, Reggie Edwards, winner of 2016's Funny Bone Comedy Competition has stayed busy as a regular at The Funny Bone in STL as well as establishing himself on the New York comedy scene over the last five plus years. Reggie is currently working on a new album and can be seen on "Cooking with Kush" weekly. Reggie was the first ever winner of We Are Live!'s "Target Practice" live roast competition.
Larry Greene
STL Native Larry Greene brings wit, humor, and a dose of reality to his comedy delighting every type of crowd you can imagine. Performing over the last 7 years from Los Angeles to STL to Atlanta, Larry continues to impress audiences across the country. In 2019 Larry was the first to win Helium Comedy Club's "Funniest Person in St. Louis" and The Funny Bone's "Comedy Competition" in the same year. Along with standup comedy he aspires to produce, write, and act as his career continues to grow.
Tina Dybal
Hailing from the Former Soviet Union but growing up in Kansas City, MO. Tina Dybal started her career as a comedian in St. Louis, she has become a regular performer at Helium Comedy Club and all over the city. Tina was crowned Helium Comedy Club's "Funniest Person in Saint Louis 2018". Tina's unique background, caustic humor, and memorable stage presence have landed her opportunities to work with some of the industry's best comics. She has opened for comedians such as Beth Stelling, Rhea Butcher, Joey "CoCo" Diaz, and Christina P. Tina is also the co-host of the "Slop City" Podcast alongside fellow comedian and best friend, Libbie Higgins. The podcast has garnered a cult following since it's creation. Both performers can be seen touring the country with comedic powerhouse, Chelsea Lynn.
Jovan Bibbs
A veteran and leader of the STL Comedy scene, Jovan has performed and produced popular comedy shows in STL and New York over the last decade. Jovan can be heard regularly on the SOLC Podcast Network and is respected for his hilarious stories and relatable point of view.
Jovan's "Class Klown's" stand up series features popular comedians from all over the world and can be seen live in STL. Jovan himself has been seen on Comedy Central & BET, as well as on stage performing with the likes of Kevin Hart, Joe Torry, Guy Torry, the late comedy and civil rights legend Dick Gregory, and has performed at Jamie Foxx's "Laffapalooza".
Rafe Williams
Rafe's professionalism and reputation for being both a club and crowd favorite has already landed him at the top of the STL comedy scene with national recognition. He recorded his first television stand-up set in 2020 for "Live from Zanies" on Circle TV Network. Rafe also released his debut comedy album on Sirius XM and all streaming platforms in January of 2020. His album "Young Grandpa" was recorded and released by 800 Pound Gorilla Records in Nashville.
Rafe was invited to perform in several festivals in 2019, including Flyover Comedy Festival, Asheville Comedy Festival, and the Del Close Marathon 21 in Los Angeles, as well as Laughing Skull Comedy Festival in 2020. In addition, Rafe is an accomplished sketch performer and improviser and has performed several times on the popular Improv4Humans podcast with Matt Besser.
He has received the honor of being named The Funniest in STL by Riverfront Times Magazine in 2017, one of "2016's Rising Stars in Arts and Entertainment" by GO! Magazine and the St. Louis Post-Dispatch, and the distinction of winning Helium Comedy Club's first annual "Funniest Person in St. Louis" competition in 2016.
In addition, Rafe is an accomplished improviser and is a performer, coach, and adjunct faculty at The Improv Shop theater where he is a member of the house team "Burnside" and "Dadvan" performing regularly at The Improv Shop, Detroit Improv Festival in 2016, Chicago Improv Festival, And Del Close Marathon 19 in NYC with Matt Besser and Tim Meadows. Rafe was also a writer/cast member on STL Up Late, a late-night sketch comedy talk show on KMOV CBS television from 2014-2017. He has been a regular guest and contributor on We Are Live!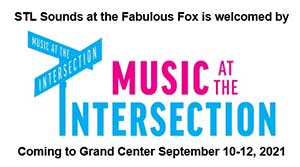 Buy Tickets
April
17
, 2021
/

Saturday

8:00 PM
Health and Safety Protocols
Your Health and Safety are our top priority!
As we look forward to welcoming our guests, associates and performers back to the Fabulous Fox, we have worked with the city of St. Louis and our local health officials to assure that we are able to do so safely.
The following protocols are currently in place for our limited capacity shows. We expect some of these to change as we move toward an anticipated full capacity in the fall, so please check back before your performance.
Facility Measures & Protocols
High touch surfaces will be frequently cleaned with disinfectant.
The theatre will be sprayed with Clorox 360 Disinfectant Cleaner prior to each performance.
The theatre's air filtration system has been enhanced and the outside air exchange has been increased.
Hand sanitizing stations are located throughout the facility.
Guests will be directed to use one-way foot traffic wherever possible.
Guests will be directed to separate entry and exit areas, dependent on seat locations.
Seating will only be sold on main floor of the auditorium
Performers will be no less than 20' from audience.
Plexiglass shields have been installed at staff/guest interaction points.
Limited concession stands will be open for the sale of bottled, canned and prepackaged beverages. Poured drinks, food and snacks will not be available.
Concession stands will accept cashless transactions only.
Ticketing Protocols
Tickets will be sold in "pods" of 2 or 4 seats.
Tickets are available by phone at 314-534-1111 or online at www.metrotix.com. The box office is currently closed.
Tickets will be delivered to guests via mobile device or for at home printing.
  Associate Protocols
Associates will have their temperature taken upon arrival.
Associates will complete a health survey upon arrival.
Associates will wear masks at all times.
Guest Protocols
Face coverings must be worn at all times, except when consuming a beverage while in a guest's ticketed seat.
Face covering must fully cover the nose and mouth.
Bandanas, gaiters, face coverings with valves or vents, and face coverings with only a single layer of fabric are not a permitted face covering.
Guests will not be allowed to bring bags into the theatre, except medical equipment.
Guest will be asked to complete a verbal health survey upon entry.
Social distancing will be observed and enforced in all areas.
Health and Safety Compliance
Compliance with health and safety rules is mandatory, and attendance is conditioned on such compliance. If a guest violates any health and safety rules, the guest may be denied entry to or ejected from the theatre. Guests who violate the rules or otherwise engage in conduct that causes a risk to health and safety may also be subject to a ban.
Assumption of Risk
An inherent risk of exposure to COVID-19 exists in any public place where people are present. We cannot guarantee that you will not be exposed during your visit to the Fox Theatre.
By attending a show at the Fox Theatre, you assume all risks, hazards, and dangers arising from or relating in any way to the risk of contracting COVID-19 or any other communicable disease or illness, or a bacteria, virus, or other pathogens capable of causing a communicable disease or illness, whether occurring before, during, or after the show, however, caused or contracted, and voluntarily waive all claims and potential claims against Fox Associates, L.L.C. and its subsidiaries, affiliates, partners, contractors, vendors, members, performers, officers, employees, agents, insurers, representatives, successors, and assigns of each of the foregoing entities and persons relating to such risks.
All seats are $15 (+ $2.50 service charge), and are sold in socially-distanced pods of 2 or 4 seats.
Parking is available in the Fox Garage for $5 per vehicle.
Tickets delivery options are Mobile or Print-Your-Own. Tickets will not be delivered until 3 days after the general on-sale date.
Everyone must have a ticket, regardless of age.
Prices are subject to change.
You can now purchase prepaid parking in our brand new 5-story garage!
Larger parking spaces
Wider lanes for easy in & out
Conveniently located on Washington Blvd directly across from the Fabulous Fox
Just $5 for a guaranteed space
Easy mobile or print-your-own voucher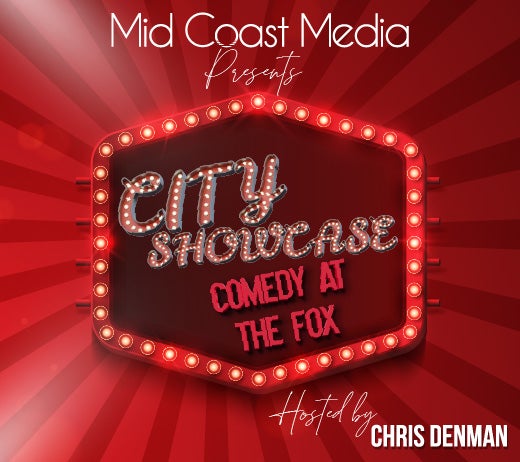 Date

April

17

, 2021

Event Starts

8:00PM

Ticket Prices

$15

Running Time

approx. 90 minutes