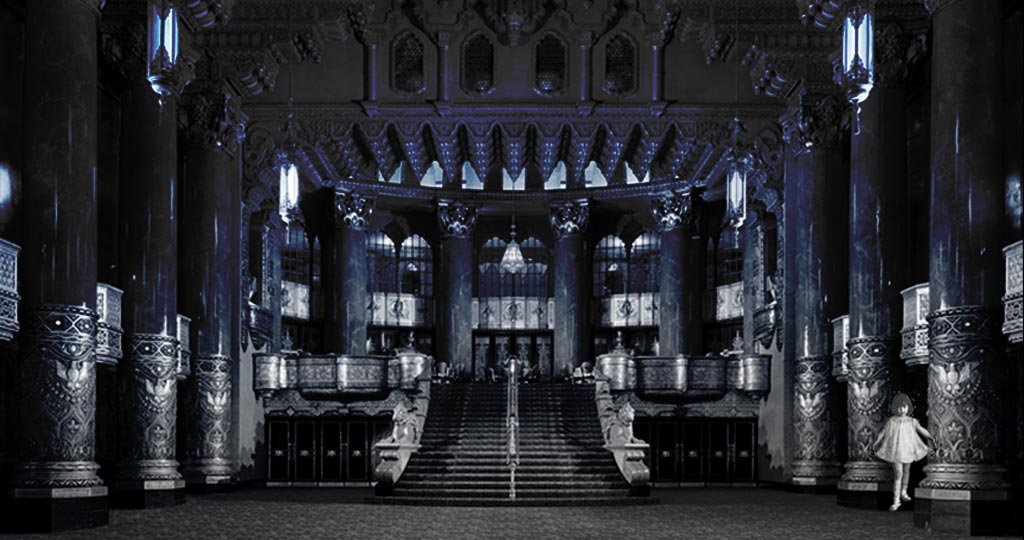 Fabulous Fox Ghost Tours are on Mondays, October 16, 23 and 30. Please arrive at least 15 minutes before your scheduled tour time.
The Fabulous Fox Theatre is excited to announce the return of the extremely popular Ghost Tours this October. The Fabulous Fox Ghost Tours will explore the untold history of the many ghost sightings and unexplained occurrences reported at the Fabulous Fox during its 88-year history. The Fabulous Fox Ghost Tours will offer an evening of spine-chilling tales from Fox staff members and first-hand accounts from investigations by paranormal researchers. Go behind the scenes of the Fabulous Fox to see what happens after the shows have closed and the stage lights go dim.
Ghost tours are 1 hour in length, and are not recommended for young children. Everyone is required to have a ticket for admittance to the tour, regardless of age.
While most of the tour is accessible, some tour locations can only be reached by stairway, and may not be accessible to those with mobility difficulties.
In addition to the guided tours, other activities and attractions will be available to guests from 5:00pm to 11pm. Food and beverages will be available for purchase. Tarot Card readings will be available throughout the evening for an additional fee of $20 (cash or credit card accepted). The St. Louis Paranormal Research Society will offer three séances each night; at 7:30pm, 8:30pm and 9:30pm in Peacock Alley for an additional fee of $20. There will be a limited number of tickets available for each séance. Tickets to additional activities may be purchased in the Lobby night of your tour.
Special thanks to the St. Louis Paranormal Research Society for their contributions to this event.
Read More
Date Information

October 16, 2017

- 6:00 PM

October 16, 2017

- 7:15 PM

October 16, 2017

- 8:30 PM

October 16, 2017

- 9:45 PM

October 23, 2017

- 6:00 PM

October 23, 2017

- 7:15 PM

October 23, 2017

- 8:30 PM

October 23, 2017

- 9:45 PM

October 30, 2017

- 6:00 PM

October 30, 2017

- 7:15 PM

October 30, 2017

- 8:30 PM

October 30, 2017

- 9:45 PM

Ticket Pricing

$40 each (includes all taxes, fees and parking)