L.O.L. Surprise! Live: Calling All B.B.s
Fans of the global sensation L.O.L. Surprise!™ will finally be able to rock out in real life with their favorite characters when the hologram concert hits the stage at The Fabulous Fox. L.O.L. Surprise!™ Live – Calling All B.B's will feature fan favorites and best sellers Lady Diva, Royal Bee, Neonlicious, and Swag in the first-ever family spectacular with original music, dancers, a DJ, and never-before seen live holograms.
L.O.L. Surprise!™ is known for its innovation, always seeking to bring fans the most exciting play and family experiences. Using groundbreaking hologram technology, the beloved characters will sing, dance and come to life being able to interact with live audiences.
CEO of MGA Isaac Larian says, "We love all of our L.O.L. Surprise!™ fans and this experience will surprise and amaze fans from ages 3-99. A must see, can't miss moment. A Superbowl meets the Grammys event for kids and families of all ages."
"We are excited to be the first family touring show to use this groundbreaking live hologram technology," says Terrapin Station founder and L.O.L. Surprise!™ Live tour producer Jonathan Shank. "Fans attending the show are going to dance, sing and experience a show in a way they never have before."
The live concert will feature songs from the forthcoming L.O.L. Surprise!™ album (Magic Star/Sony), including the first release "I'm a Queen," along with classic hits like "Calling All B.B.'s" and "Remix."
Buy Tickets
November
5
, 2021
/

Friday

6:00 PM
Additional Ticket Options
FOX PARKING GARAGE - L.O.L. SURPRISE! LIVE
L.O.L. SURPRISE! LIVE VIP PACKAGE
Guests ages 12 and older will be required to show proof of full COVID-19 vaccination or a negative COVID-19 test along with a photo ID for entry into the Theatre. Guests will also be required to complete a health survey at entry and wear a face mask at all times while inside the Fox.
• To be considered fully vaccinated, a ticket holder's performance must be at least 14 days after their second dose of the Moderna or Pfizer vaccine or at least 14 days after their single dose of the Johnson & Johnson vaccine.
• Original vaccination cards, printed copies of vaccination cards, or digital copies of vaccination cards will be accepted as proof of vaccination.
• Vaccination cards should legibly reflect the cardholder's name, birthday and vaccine date(s).
• Guests who cannot provide proof of vaccination may provide proof of a negative COVID PCR test taken within 72 hours of the ticket holder's performance or an antigen test administered by a healthcare or pharmacy provider within 24 hours of the performance. Self-administered tests will not be accepted.
• A photo ID must be presented along with the vaccination or negative test documents.
• Guests under the age of 12 will not be required to provide proof of vaccination or a negative test, but will be required to wear a face mask at all times.
While we recognize these protocols will not provide perfect protection against contracting the COVID-19 virus, they represent our industry's best chance to get back to presenting live entertainment for our audiences and much needed work for our associates.
'Glam Club' Pre-Show Party Pass - $174.50 each
Includes:
1 premium reserved ticket in the first 20 rows to see L.O.L. Surprise! Live
Invitation to 'Glam Club' pre-show party, including:

The 'Makeover Station' to create a fierce customized L.O.L. Surprise! Live show look
The #Hairgoals hair station to get creative with temporary hair colors, braid designs, and charms
Photo opportunities inspired by the L.O.L. Surprise! World
Trading card station to show off and trade exclusive collectible cards
Snacks and beverages

1 exclusive L.O.L. Surprise! Live gift
PLEASE NOTE: All L.O.L. Surprise! Live ticketholders - both children and adults - are required to purchase a Party Pass in order to attend the 'Glam Club' Pre-Show Party.
VIP packages will go off sale October 31 at 5pm unless sold out earlier. You will receive an email from On Location at least 1 week prior to the show with show-specific information including the details of the pre-show festivities, check-in information, and VIP Package devlierables, and where to redeem all elements of the package.
---
Thank you for purchasing an L.O.L. Surprise! Live Party Pass - brought to you by On Location. We are thrilled to have you on board and are ready to deliver an experience you will never forget! We hope your purchasing process was easy and convenient. You will receive an email at least 1 week prior to the event with instructions on how to redeem all elements of your Party Pass. If you have purchased this package less than 2 weeks prior to the show, you will receive an informational email 24-72 hours prior to the show with the details about the VIP program.
Party Pass tickets are non-transferable. To redeem all elements of your order (other than your tickets) you must present your receipt, photo ID, and credit card at the Party Pass check-in. All package elements will be rendered invalid if resold. Name changes will only be issued at the sole discretion of On Location. On Location reserves the right to cancel your package for any reason.
If you have questions regarding your purchase, please reach out to the friendly Guest Services team at On Location by phone or email: 888-805-8930 / [email protected].
Everyone must have a ticket, regardless of age. Prices are subject to change.
Tickets will be delivered beginning approximately 1 week after the general on sale.
Ticket limit: 8 per household
| TICKET TYPE | TICKET PRICE |
| --- | --- |
| Orchestra Pit | $49.50 |
| Premium Orchestra | $49.50 |
| Front Orchestra | $49.50 |
| Center Mezzanine | $49.50 |
| Mid Orchestra I | $39.50 |
| Side Mezzanine | $39.50 |
| Lower Balcony | $39.50 |
| Mid Orchestra II | $29.50 |
| Rear & Side Orchestra | $29.50 |
| Middle Balcony | $29.50 |
| Orchestra Corners | $19.50 |
| Upper Balcony | $19.50 |
You can now purchase prepaid parking in our brand new 5-story garage!
Larger parking spaces
Wider lanes for easy in & out
Conveniently located on Washington Blvd directly across from the Fabulous Fox
Just $15 for a guaranteed space
Easy print-your-own voucher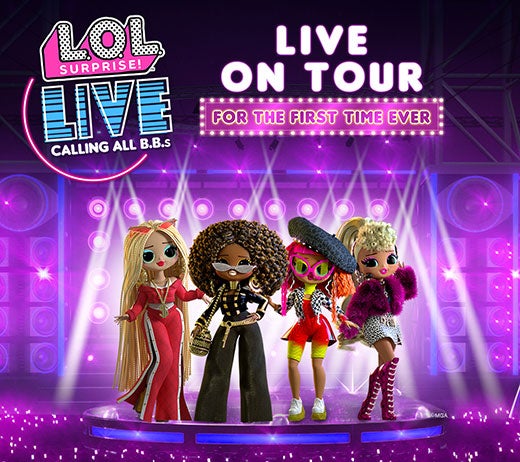 Date

November

5

, 2021

Event Starts

6:00PM

On Sale

Find Tickets

Ticket Prices

$19.50 - $49.50