Superjam
STL Sounds at the Fabulous Fox
SUPERJAM
The word invokes the glory of a bygone era.
A time when the Rock was so immense only stadiums could contain it.
A time when a bad seat meant you probably weren't going to see anything at the show except a cheap beer and some shirtless girls.
And that was fine.
The name of a mighty quintet of St. Louis rockers...nay...dreamers, who dare to dream that they can bring back those heady days of yesteryear. Bring back screaming guitars and killer rock poses! Bring back racks of keyboards and questionable fashions! Bring back ear splitting vocals and soul crushing bass! Bring back senseless drum solos! Bring back lava lamps and black light posters!
SUPERJAM! A blinding beacon of light in a dark world of oppressive monotony…
Featuring spectacular re-creations by artists such as:
Boston, STYX, Journey, Foreigner, REO Speedwagon, Sammy Hagar, Billy Squier, Queen, Santana, Loverboy, Bad Company, The Who, Toto, Supertramp, Manfred Mann, April Wine, Shooting Star, .38 Special, Kansas, Eddie Money, Night Ranger, Steve Miller Band, Blue Oyster Cult, Rush, Triumph, Cheap Trick, Zebra ……
And many, many more.
Starting to get the picture? We knew you would. Enjoy!
SUPERJAM is:
Dave Farver –Lead vocals, sax
George Potsos- Bass, Vocals
Eric Lysaght- Lead Guitar
James Wolfe- Keys, Guitar, vocals
Lee Skyles- Drums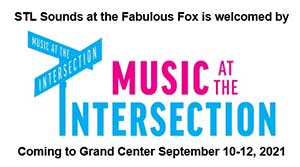 Buy Tickets
May
22
, 2021
/

Saturday

8:00 PM
Health and Safety Protocols
Your Health and Safety are our top priority!
As we look forward to welcoming our guests, associates and performers back to the Fabulous Fox, we have worked with the city of St. Louis and our local health officials to assure that we are able to do so safely.
The following protocols are currently in place for our limited capacity shows. We expect some of these to change as we move toward an anticipated full capacity in the fall, so please check back before your performance.
Facility Measures & Protocols
High touch surfaces will be frequently cleaned with disinfectant.
The theatre will be sprayed with Clorox 360 Disinfectant Cleaner prior to each performance.
The theatre's air filtration system has been enhanced and the outside air exchange has been increased.
Hand sanitizing stations are located throughout the facility.
Guests will be directed to use one-way foot traffic wherever possible.
Guests will be directed to separate entry and exit areas, dependent on seat locations.
Seating will only be sold on main floor of the auditorium
Performers will be no less than 20' from audience.
Plexiglass shields have been installed at staff/guest interaction points.
Limited concession stands will be open for the sale of bottled, canned and prepackaged beverages. Poured drinks, food and snacks will not be available.
Concession stands will accept cashless transactions only.
Ticketing Protocols
Tickets will be sold in "pods" of 2 or 4 seats.
Tickets are available by phone at 314-534-1111 or online at www.metrotix.com. The box office is currently closed.
Tickets will be delivered to guests via mobile device or for at home printing.
  Associate Protocols
Associates will have their temperature taken upon arrival.
Associates will complete a health survey upon arrival.
Associates will wear masks at all times.
Guest Protocols
Face coverings must be worn at all times, except when consuming a beverage while in a guest's ticketed seat.
Face covering must fully cover the nose and mouth.
Bandanas, gaiters, face coverings with valves or vents, and face coverings with only a single layer of fabric are not a permitted face covering.
Guests will not be allowed to bring bags into the theatre, except medical equipment.
Guest will be asked to complete a verbal health survey upon entry.
Social distancing will be observed and enforced in all areas.
Health and Safety Compliance
Compliance with health and safety rules is mandatory, and attendance is conditioned on such compliance. If a guest violates any health and safety rules, the guest may be denied entry to or ejected from the theatre. Guests who violate the rules or otherwise engage in conduct that causes a risk to health and safety may also be subject to a ban.
Assumption of Risk
An inherent risk of exposure to COVID-19 exists in any public place where people are present. We cannot guarantee that you will not be exposed during your visit to the Fox Theatre.
By attending a show at the Fox Theatre, you assume all risks, hazards, and dangers arising from or relating in any way to the risk of contracting COVID-19 or any other communicable disease or illness, or a bacteria, virus, or other pathogens capable of causing a communicable disease or illness, whether occurring before, during, or after the show, however, caused or contracted, and voluntarily waive all claims and potential claims against Fox Associates, L.L.C. and its subsidiaries, affiliates, partners, contractors, vendors, members, performers, officers, employees, agents, insurers, representatives, successors, and assigns of each of the foregoing entities and persons relating to such risks.
All seats are $15 (+ $2.50 service charge), and are sold in socially-distanced pods of 2 or 4 seats.
Parking is available in the Fox Garage for $5 per vehicle.
Tickets delivery options are Mobile or Print-Your-Own. Tickets will not be delivered until 3 days after the general on-sale date.
Everyone must have a ticket, regardless of age.
Prices are subject to change.
You can now purchase prepaid parking in our brand new 5-story garage!
Larger parking spaces
Wider lanes for easy in & out
Conveniently located on Washington Blvd directly across from the Fabulous Fox
Just $5 for a guaranteed space
Easy mobile or print-your-own voucher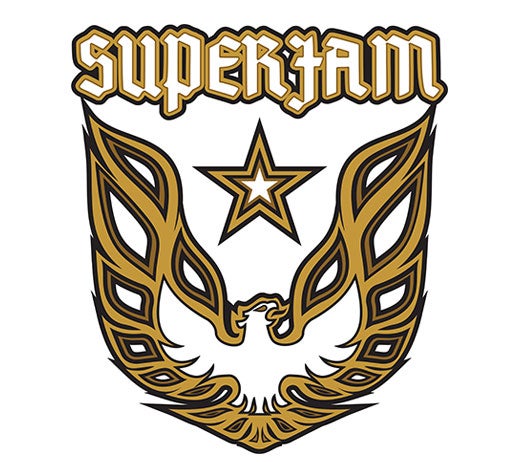 Date

May

22

, 2021

Event Starts

8:00PM

On Sale

Find Tickets

Ticket Prices

$15