CURTAIN CALL LOUNGE
Savor the experience
Curtain Call Lounge is the first Champagne bar in St. Louis, offering an extensive selection of the finest Champagnes and wines by the glass, local craft beers on tap and a cocktail menu that blends the freshly made flavors of classic cocktails. With seasonal culinary small plates and shared menu items, the Curtain Call menu showcases regional and fresh ingredients in timeless combinations. The lounge also offers a variety of live entertainment on Friday and Saturday evenings.
The perfect spot for Champagne before and after a show, a celebration or a casual night out in St. Louis, Curtain Call Lounge is located in an exquisite Byzantine-inspired space that recalls the Eastern architecture of the Fabulous Fox.
Graceful arches and tile patterns, massive gold palm trees and a draped ceiling are some of the unique features that make Curtain Call Lounge the perfect space for any special event.
Curtain Call Lounge was voted the Sexiest Bar in St. Louis (Riverfront Times April 2016) and is the 2016 winner of an AIA St. Louis Citation Award for interior design.
Reservations are not available. The Lounge is also available for private events.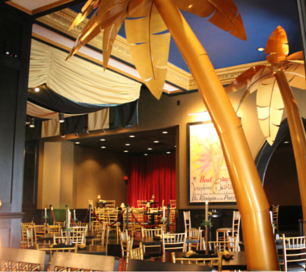 Open show nights plus Fridays 5pm - 12am and Saturdays 5pm - 1am.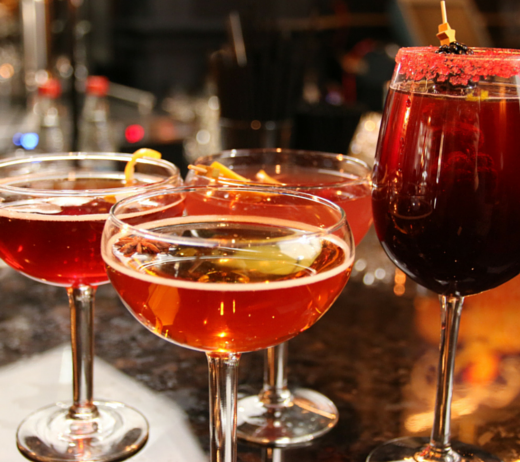 Experience an extraordinary flute of Champagne or sparkling cocktail, local beer or fresh wine, all while enjoying delicious seasonal menu items.