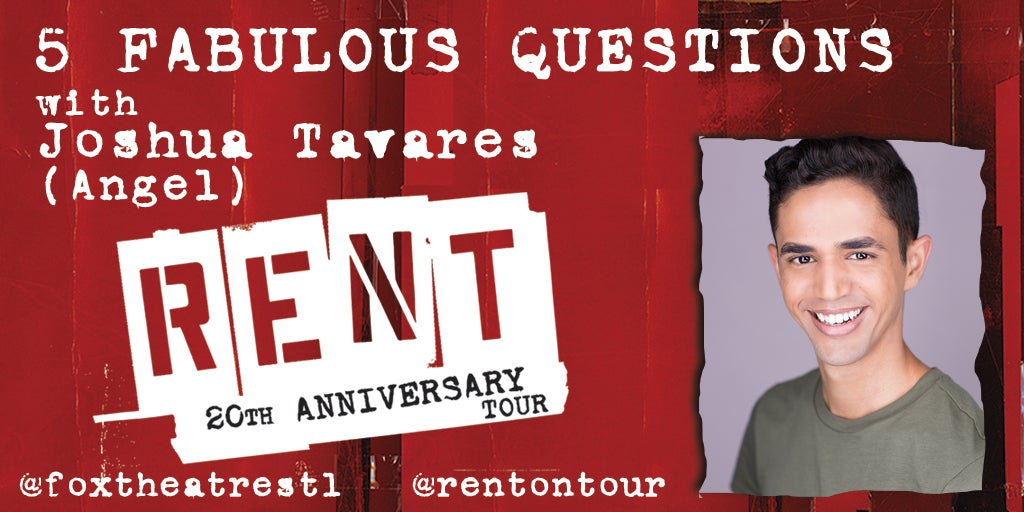 1. What was the first show you saw on Broadway?
Curtains with David Hyde Pierce in 2008.
2. When did you know you wanted to perform for a living?
After seeing several Broadway shows with my high school drama club for the first time. We got to see seven shows in one week (including Curtains) and I knew then that I wanted to pursue a professional career as an actor.
3. What is the biggest challenge about performing in Rent?
The biggest challenge is definitely those heels!
4. What advice do you have for aspiring performers?
Keep showing up. Keep it simple and honest. Keep investing in what you love. Root for your friends. Celebrate your wins. Be kind to yourself and others. It's all about timing so keep working and doing it because you love it.
5. What are you most looking forward to seeing in St. Louis?
The food! I'm excited to try some custard at Ted Drewes and toasted raviolis, which I hear are a St. Louis staple! I'm also looking forward to just exploring and hopefully getting to check out The Gateway Arch and Forest Park!
. . .
Joshua Tavares (Angel Schunard) is a native Hawaiian actor/singer who is over the moon to make his national tour debut in this dream role. University of Hawaii at Hilo, AMDA NY. Huge thanks to Wojcik/Seay Casting, the entire production team and his beautiful family and friends. Aloha! @babatavares