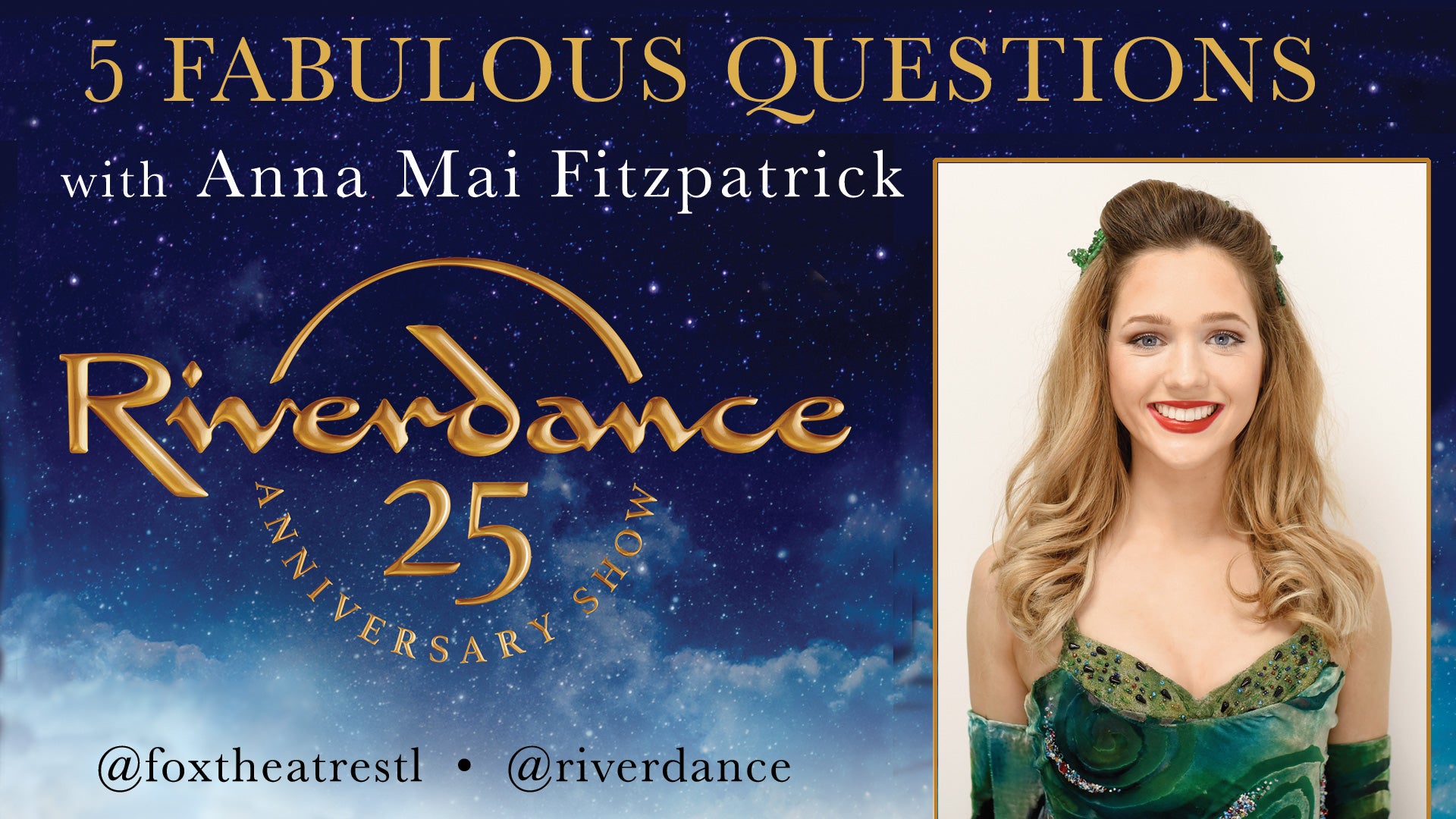 1. What was the first show you saw on Broadway?
The first show I saw on Broadway was Billy Elliot when I was 11 years old. I went with my family and was amazed at the talent onstage. I remember that feeling of being so captivated with what I was seeing. It's one of my favorite memories.
2. When did you know you wanted to perform for a living?
When I saw Riverdance for the first time. Again, I was very young. My mom took me to see the show and even though I didn't know exactly that I was going to become a performer, it was something I knew that I loved and wanted to do.
3. What is your favorite part about performing in the show?
My favorite part about performing in the show is the feeling it gives me. Being able to do what you truly love onstage every night is extremely rewarding.
4. What advice do you have for aspiring dancers/performers?
To go the extra mile. Everyone knows that hard work is something that will be rewarded, but going the extra mile will make you stand out from the crowd.
5. What are you most looking forward to seeing in St. Louis?
I am very much looking forward to seeing the Gateway Arch! Also the Fabulous Fox looks absolutely beautiful.
. . .
ANNA MAI FITZPATRICK (lead)
Anna Mai began her dance journey at the age of four. She danced competitively for 6 years alongside her brother Fergus, realizing quickly that it was her passion. As a competitor, she has won many major championships such as the All-Ireland Championships, Great Britain Championships, and the British Nationals. She joined Riverdance and went on to tour China with the fantastic cast of which included her brother Fergus and spent the last two summers performing with Riverdance in the historic Gaiety Theatre, Dublin. Aside from her dancing, Anna Mai has also received a qualification in personal training from the University of Limerick.