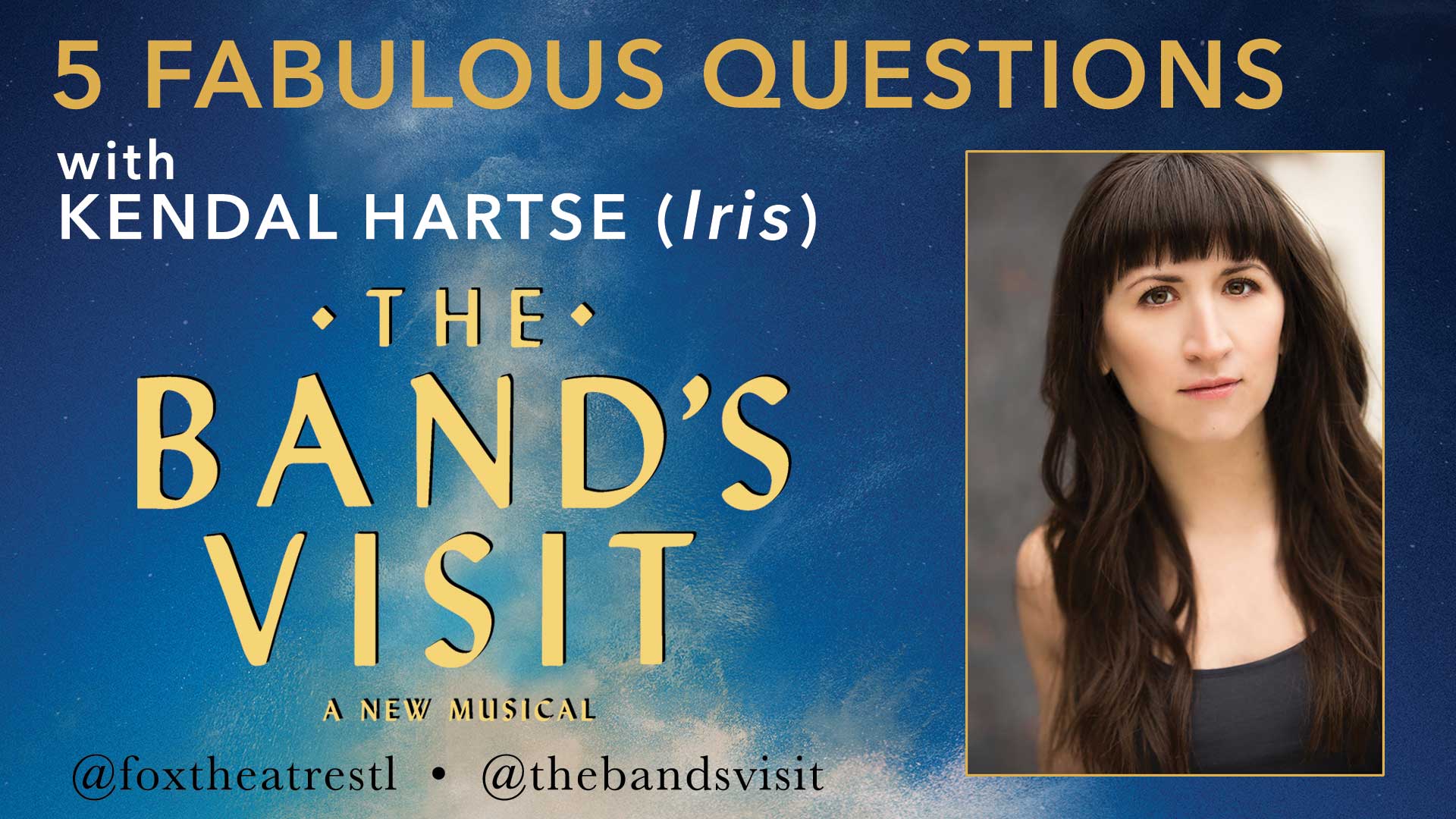 1. What was the first show you saw on Broadway?
The first show I saw on Broadway was the revival of 42nd Street. I couldn't have asked for a more thrilling first experience. The show opens with the sound of the entire company tapping and the curtain slowly raises to reveal two lines of dancers doing the iconic opening choreography. It was pure Broadway magic.
2. When did you know you wanted to perform for a living?
I started taking dance lessons when I was 4 years old and was always captivated with performing. Around age 8 I was in my first school play and then shortly after was in my first musical. I knew then that it's what I wanted to do with my life. As I got older, I did a lot of community theatre while continuing to take voice lessons and every dance class I had time for. I really got serious about pursuing theatre as a career when I was in high school and starting working professionally at a local summer stock company. That experience gave me the motivation to continue to pursue performing and made me get serious about my training which I knew would give me more longevity in my career.
3. What is your favorite part about performing in The Band's Visit?
My favorite part about performing this show is that it's more like a play with music than a traditional musical. I've spent a large portion of my career singing and dancing and to be able to play a role that isn't about how high I can kick or how well I can sing, but to focus on telling this beautiful story with words? It's a real joy.
4. What advice do you have for aspiring performers?
My advice to aspiring performers is to keep showing up as YOU. Don't try to imagine what the industry wants you to be, just be as authentically yourself as possible and keep showing up. Have interests outside of performing, stay curious, and explore the world. The more well rounded you are as a person, the more you can bring to the table in your work. Never stop learning.
5. What are you most looking forward to seeing in St. Louis?
I can't wait to go back to City Museum!
. . .
Kendal Hartse (Iris) Broadway/National Tours: Summer, Cinderella, On a Clear Day…, Cabaret. Select Regional/NYC: Once (Reza), Hedwig and The Angry Inch (Yitxhak), Pericles (Thaisa), Taming of the Shrew (Baptista/Lucentio), Cabaret (Sally Bowles). Developed work with Vineyard Theatre, Roundabout Theatre Company, New York Stage and Film, and Center Theatre Group. BFA Boston Conservatory, student of Michael Howard.