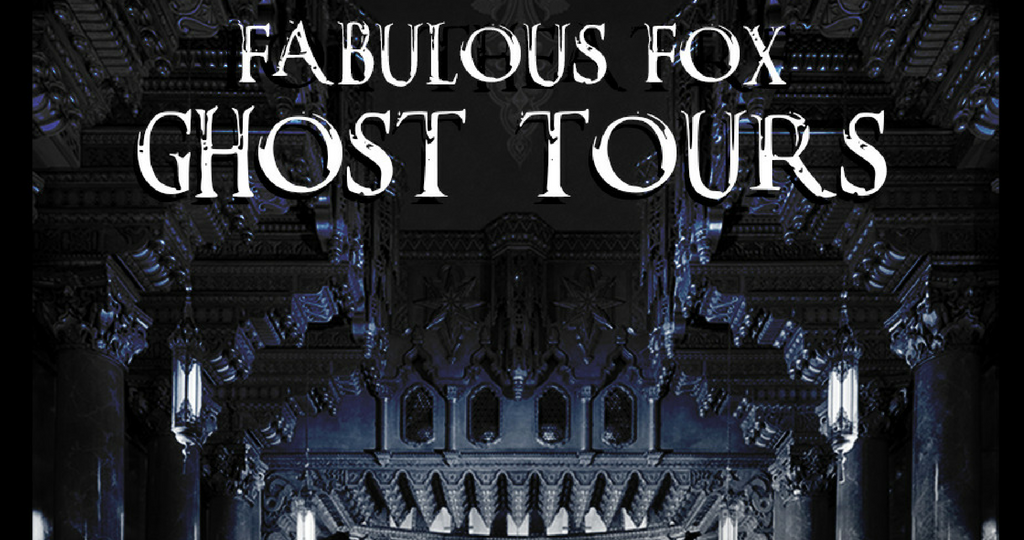 The Fabulous Fox Theatre is excited to announce the return of the extremely popular Ghost Tours this October. The Fabulous Fox Ghost Tours will explore the untold history of the many ghost sightings and unexplained occurrences reported at the Fabulous Fox during its 86-year history. The Fabulous Fox Ghost Tours will offer an evening of spine-chilling tales from Fox staff members and first-hand accounts from investigations by paranormal researchers. Go behind the scenes of the Fabulous Fox to see what happens after the shows have closed and the stage lights go dim.
Guided tours will be offered at 8 p.m. and 9 p.m. on Monday, October 10 and 6 p.m., 7 p.m., 8 p.m. and 9 p.m. on Monday, October 17 and Monday, October 24. Tickets are $35 each and include a one-hour guided tour of the Fabulous Fox and parking. Tickets will go on sale Friday, September 2 at 10 a.m. at the Fabulous Fox Box Office, by calling 314-534-1111 and online at MetroTix.com. All tickets are available without a service charge, regardless of purchase method. Ghost tours are not recommended for young children.
In addition to the guided tours, other activities and attractions will be available to guests from 5 p.m. to 11 p.m. Snacks and specialty cocktails will be sold. Readings from independent psychics and tarot card readers will be available throughout the evening at an additional cost.
The St. Louis Paranormal Research Society will be offering two séances each night; one at 7 p.m. and one at 9 p.m. Those interested will be able to purchase tickets at Fox Guest Services in the main lobby during the evening of the tour for a $20 fee. There will be a limited number of tickets available for each séance.
Special thanks to the St. Louis Paranormal Research Society for their contributions to this event.