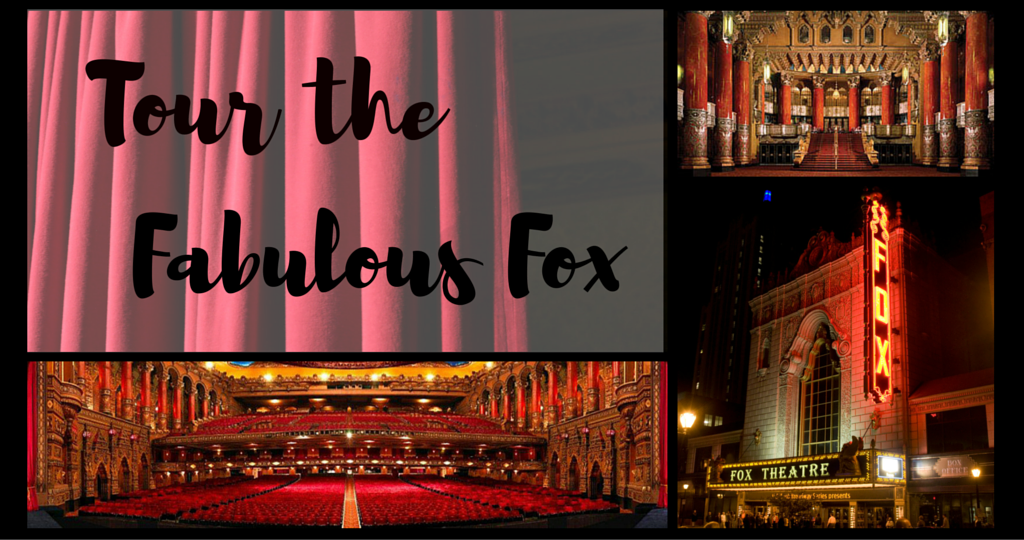 Go behind the scenes of the Fabulous Fox Theatre!
If you've ever wondered what the view looks like from the Fabulous Fox Theatre stage or wanted to explore the backstage murals and autographs, a Fox Theatre tour is a perfect way to experience this historic theatre.
Tours have been offered at the Fox since 1982 and were even given while the theatre was being renovated! During the tour, you'll have the opportunity to explore the lobby, auditorium, Curtain Call Lounge and, on non-show days, the backstage and on-stage areas of the Fox. The tour offers an in-depth look at the history of the Fox Theatre, explaining how the Fox transformed from a movie palace into a theatre that presents the Best of Broadway! Whether you live in St. Louis or you're entertaining out of town guests, the tour is a fabulous experience for everyone.
Tours of the Fox Theatre are conducted every Tuesday, Thursday, and Saturday (except holidays) at 10:30am and last approximately 1 ½ hours. Saturday public tours include an organ presentation at one of the two Wurlitzer organs located in the theatre. Guest organists include Jack Jenkins, Jack Moelmann and Dave Stephens. You'll also have the opportunity to see Fox Theatrical's display of Tony Awards, including the Best Musical award for 2015's Fun Home.
Tuesday and Thursday tours are $8 for adults and $6 for seniors, students and children. The Saturday tour, which includes an organ presentation, is $10 for adults, $9 for seniors and $7 for students and children. (Fox Tours are recommended for children 10 and up.) No reservations are needed for groups of less than 20.
You can also arrange for a private tour for a group of 20 or more. For more information about private tours, you can contact our Tour Department at tours@foxstl.com or at 314.657.5068.
Have you ever taken a tour of the Fox? What would you love to see when you visit? Tell us in the comments for a chance to win four tour passes to the Fox!