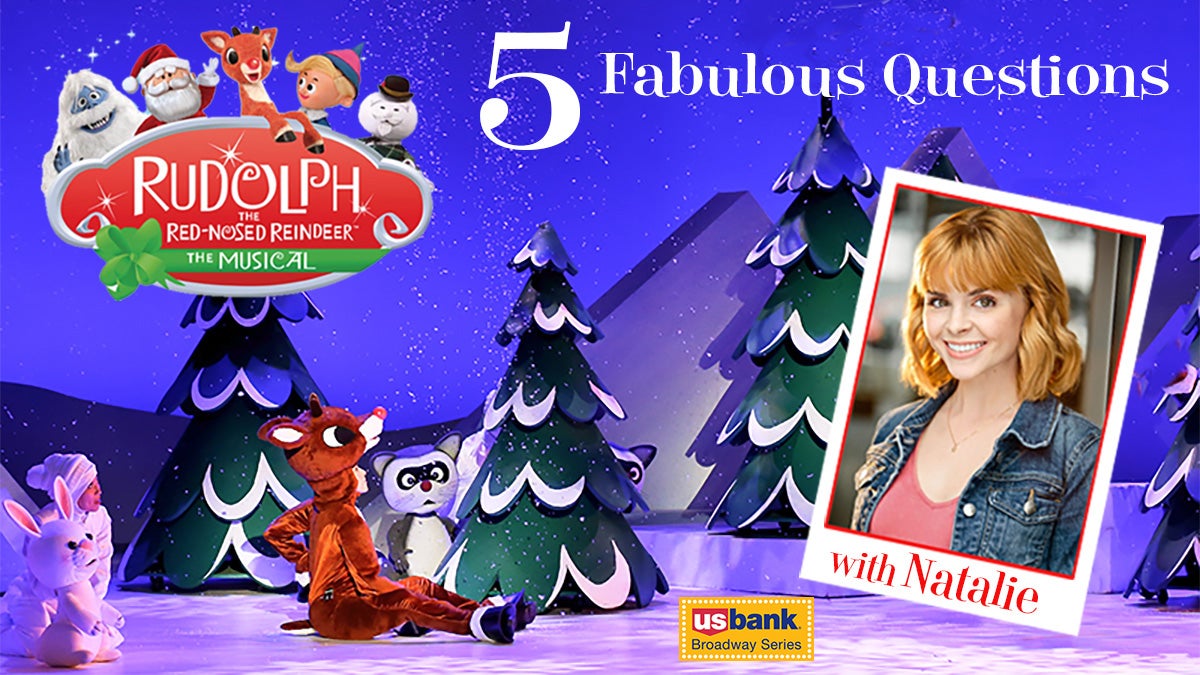 What was the first show you saw on Broadway?
My first show that I saw on Broadway actually was Cinderella, It was the first time I went to New York. I wanted to see everything, so I saw 3 shows in 3 days. Cinderella was the first one. It was so magical. The whole meaning of Cinderella is you can be whatever you want to be and I was just thinking, I want to be you, on stage! It was incredible. I loved it.
And when did you know you wanted to perform for a living?
That's a good question, I was thinking about that earlier and I do not think it was until high school. That was when I really wanted to pursue it for a career. I was doing community theatre growing up and I did some theatre as well. Then when I got into college, I knew that I wanted to be a performer and wanted to sing. It was not until right after college that I ended up doing professional theatre, and as soon as I knew that was something I could actually work on professionally, that's when I said that I was going to pursue it as a career. And I've been doing it ever since.
What is your biggest performing in this particular show?
There's a few challenges in this show. Traveling a lot can be a challenge and living out of a suitcase can be a challenge, plus being away from home. However, the flip side of that is you become very close and you become family with your cast mates. You make some of the closest friends you are ever going to have while you are on a five week tour. Another challenge, I think the costuming is a bit of a challenge sometimes, but it really brings the entire thing to life. So that's amazing as well as a challenge.
What advice do you have for aspiring performers?
For aspiring performers, always stay true to who you are for sure, don't try to be somebody else. Because you are what makes you wonderful. Also, make as many friends as you can and really share the connections. Finally, work really hard, always try to work more on your skills. Always try to work on being good at self-assessing and adjusting and being flexible.
What are you most looking forward to seeing in St Louis?
The city museum! I love St Louis, technically I was born there. So every time I go back I have a very soft spot in my heart for St Louis. The Arch itself you have to see it. if you have never been there. It is incredible and you go up inside of it and you'll be in like a tiny little pod going up to the very top and the view is gorgeous. Then the city museum which is a giant playground for people of all ages with no map. You just go and get lost and you explore and you play and it's so much fun. I highly recommend it to anyone. And I am so excited to go back!