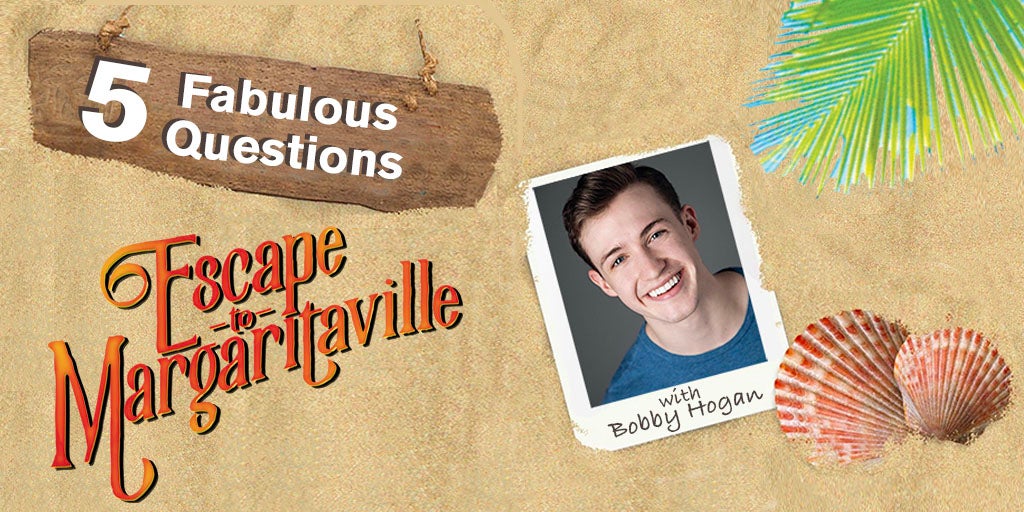 1. What was the first show you saw on Broadway?
Something Rotten!
2. When did you know you wanted to perform for a living?
Throughout high school, I was torn between ice hockey and theatre. For the longest time I made both work. But, my senior year I had decide. That was when I finally knew that I wanted to do this for a living.
3. What is your favorite part about performing in this show?
It is a Jimmy Buffett musical! I get to sing all of these classic songs. And, unlike other musicals, the audience is encouraged to join in!
4. What advice do you have for aspiring performers?
You miss 100% of the shots you don't take. So, get out there, and if you want to do this, go all in.
5. What are you most looking forward to seeing in St. Louis?
Family!
. . .
See Escape to Margaritaville: The Musical at the Fabulous Fox October 18-20.
Bobby Hogan (ensemble, u/s Tully) National tour debut! Regional: Joseph and...Dreamcoat (Studio Tenn), Ren in Footloose (Grandstreet), Davey in Newsies (Chaffin's Barn). Proud alum of Belmont '19. Thanks to all of his educators, mentors, friends and family!