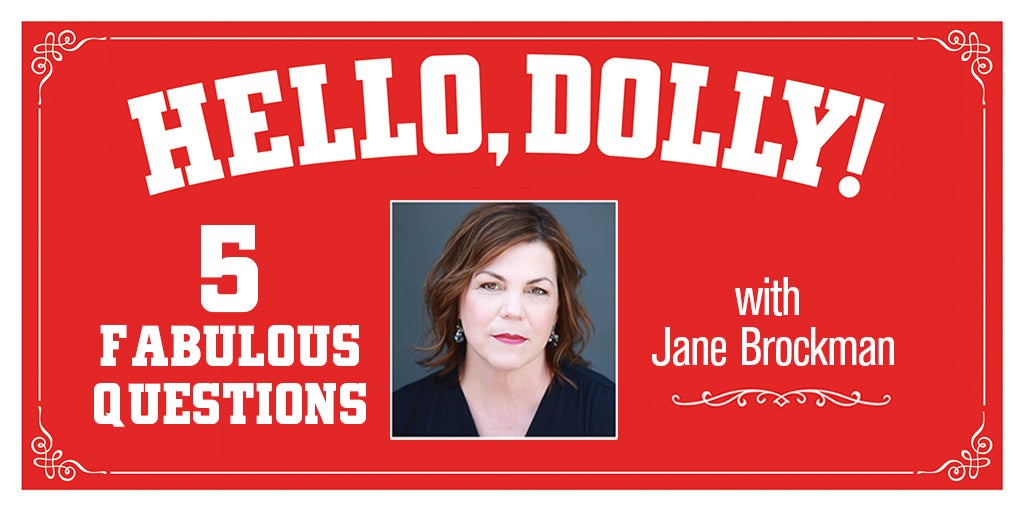 1. What was the first show you saw on Broadway?
I honestly cannot remember the very first show I saw, but the one that stood out to me the most was the original 'Into the Woods.' The show is amazing, but it was the Broadway performances that left me in awe.
2. When did you know you wanted to perform for a living?
I knew when I played Laurey in 'Oklahoma' in High School. I wasn't sure if I wanted to perform in Musical Theatre or in Opera, but that was the moment I knew I wanted to become a performer of some sort.
3. What is the biggest challenge performing in this show?
That's a difficult question because, as Ernestina, I have such a fun role! The gentleman dancing the Waiter's Gallop...THAT is a challenge and they are REMARKABLE! For me, a challenge might be minding how much I eat before putting on the costumes! They keep you honest and on track, for sure!
4. What advice do you have for aspiring performers?
My husband and I do a lot of coaching and teaching of young performers who hope to pursue Musical Theatre. We always remind them that it is a very competitive business and also very subjective. So, one person may love your voice and another might not! You must have passion, drive and a great work ethic to keep trying. And, you receive many more 'no's' than 'yeses,' so your job is to learn from the 'nos' and keep putting yourself out there. No one is going to hand it to you.
Another thing we tell our students is this: don't let anyone take your joy. No one can take your joy or love of singing or acting away from you. They might try- but that is yours to hold on to!
5. What are you most looking forward to seeing in St. Louis?
I always love exploring the neighborhoods of St. Louis. And, of course, Ted Drewes!
. . .
See Hello, Dolly! at the Fabulous Fox October 1-13.
Jane Brockman (Ernestina, u/s Dolly Gallagher Levi). Broadway: Wicked, A Christmas Carol. New York: Live from Lincoln Center Camelot (Lady Anne), Show Boat, Kristina (Carnegie Hall), Kismet (Widow/Ayah, Encores!), The Kid (The New Group). National tours: Wicked, The Light in the Piazza, The Sound of Music (Berta). Film: Bad Education, The Producers. Television: "The Americans," "Law & Order: SVU." Proud Equity member.