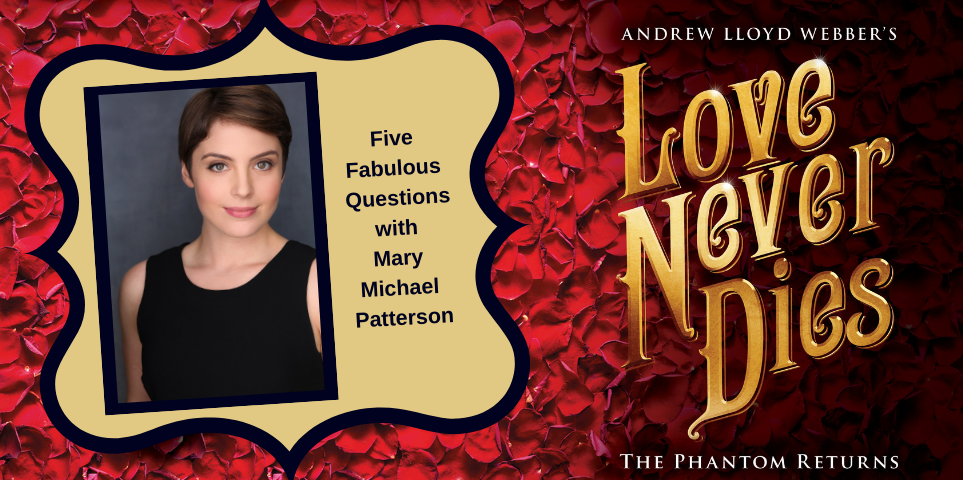 The ultimate love story continues in Love Never Dies, Andrew Lloyd Webber's spellbinding sequel to The Phantom of the Opera. Get to know one of the talented cast members before seeing the dazzling new production September 18 - 30.
Have you visited St. Louis before (for any reason)?
Yes!! I spent two summers in college working at the MUNY. I did eight different shows over the course of those summers.
Have you performed in St. Louis before? If yes, where and what show were you in?
Yes!! I performed in 42ND STREET, MEET ME IN ST. LOUIS, HAIRSPRAY, THE SOUND OF MUSIC, TITANIC, BEAUTY AND THE BEAST, SHOW BOAT, and THE MUSIC MAN.
1. What was the first show you saw on Broadway?
The first show I saw on Broadway was BEAUTY AND THE BEAST.
2. When did you know you wanted to perform for a living?
I knew at a pretty young age. I don't think there was a specific moment when I thought, "Yes. This is it." It just sort of happened naturally. I spent all my time as a kid taking dance class, and going to perform at the local theatre. It felt like such a part of me, I couldn't imagine doing anything else.
3. What is the biggest challenge performing in this show?
The biggest challenge for me is not over exerting myself during the day. Being on tour is so fun because every week we are in a new city!! The temptation is to spend every day exploring, but then I get to the show and I am spent. I have to be careful to conserve my energy, and find a healthy balance of exploration and rest and relaxation.
4. What advice do you have for aspiring performers?
My advice is to care more about the work and less about your potential "celebrity". With social media being what it is now, I see a lot of young performers caring so much about their "brand" and not enough about the quality of work they present. Good work speaks louder than glossy instagram posts ever will. Do the work. Love the work. Work ethic will carry you throughout your entire career, social media will carry you through this trend.
5. What are you most looking forward to seeing in St. Louis?
Forest Park!!! I rented a house right on the edge of the park both summers I lived there, and it was magical. I would ride my bike to and from the MUNY, and all around town. I fell in love with the city, and I can't wait to see how it has changed since I last visited.