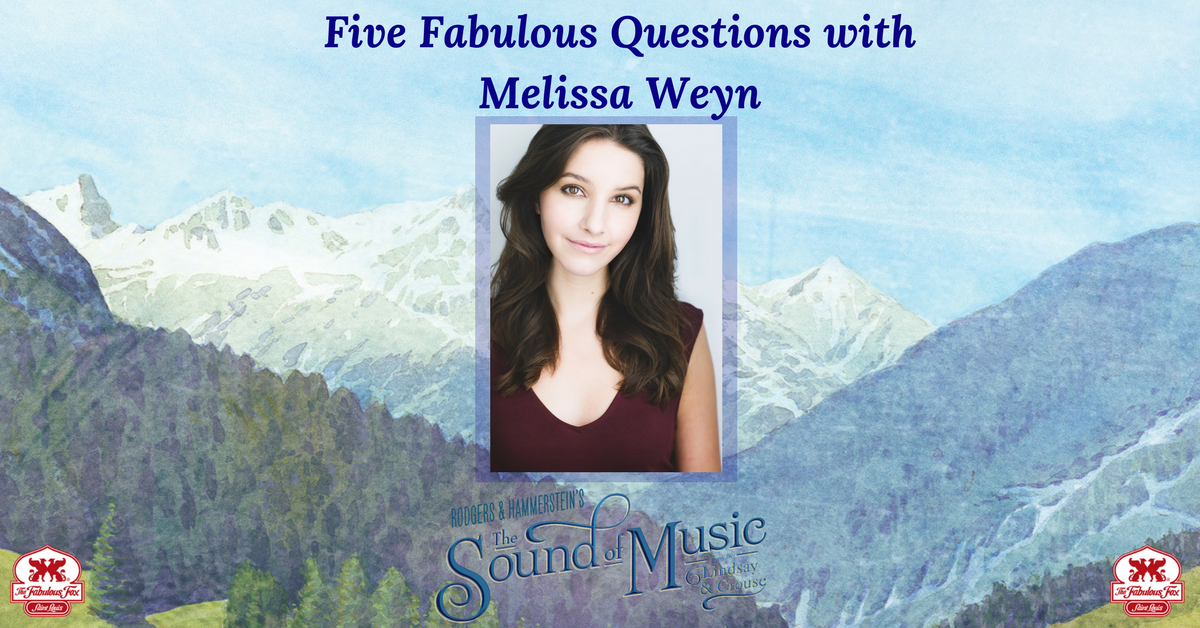 Have you visited St. Louis before (for any reason)?
I had the pleasure of living in St Louis for 4 years while attending Webster Conservatory for my undergrad.
Have you performed in St. Louis before? If yes, where and what show were you in?
I have performed at Webster before in multiple conservatory shows including Into the Woods, Legally Blonde and Smokey Joe's Cafe. I also did a staged reading through The Muny my senior year with Megan Larche and have performed at The Improv Shop
1. What was the first show you saw on Broadway?
The first show I saw on Broadway was The Music Man. I still remember getting to go backstage and seeing all the brass instruments hanging up on the wall and just being in utter awe
2. When did you know you wanted to perform for a living?
I think that deep down I've always known. My first solo was at the age of 4 and I never wanted to do anything else. In high school though, I was debating going to college for performing and truly pursuing it as my career because of how competitive and unstable the lifestyle can be at times. My parents were the ones who pushed me to go for it! They are the most supportive team and I wouldn't be here performing today without them.
3. What is the biggest challenge performing in this show?
I think the biggest challenge in this show is understudying Maria! It's such a beast of a role and has really taught me what I personally need to do to prepare on my own time just in case I have to go on. The creative team has made sure the Understudies have had ample rehearsal time and I feel so fortunate for that. Not to mention Jill-Christine [Maria Rainer] is an amazing leading lady and always there if I have any questions about the role.
4. What advice do you have for aspiring performers?
Go for it. 100%. Not any less. If you think you want to perform as your career, hit the ground running and put in the hard work and see where you end up! There are so many opportunities out there and you don't want to look back 10 or 20 years from now wondering "what if?"
5. What are you most looking forward to seeing in St. Louis?
THE FOOD! I have a list of my favorite places that I want to visit including Dewey's Pizza, Baileys Range, Drunken Fish, Pappy's BBQ, Fozzies Sandwhich Shop, and of course Ted Drewes. I just hope I have enough time this weekend to visit them!