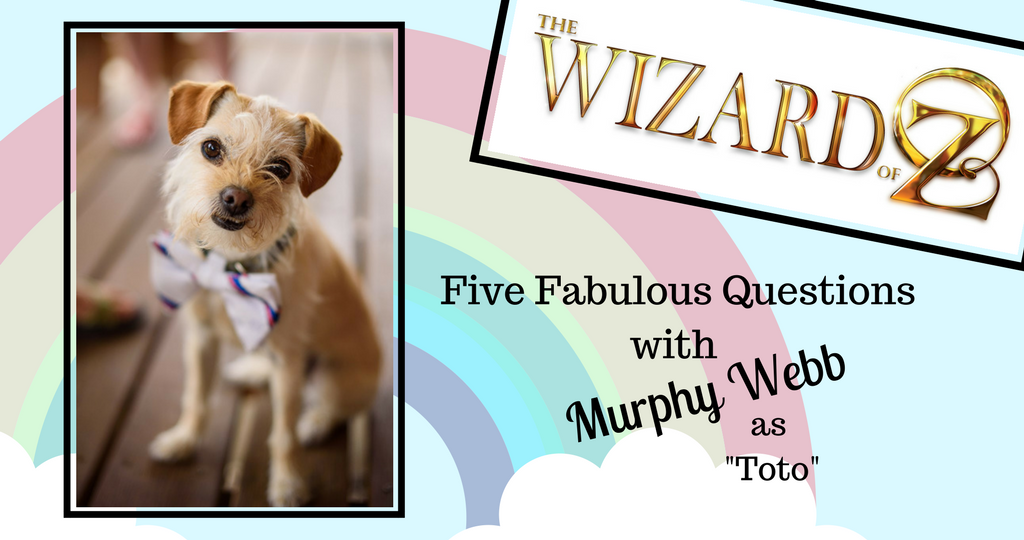 There truly is no place like home as the greatest family musical of all time, the wonderful Wizard Of Oz, twists its way into St. Louis! The entire family will be captivated as they travel down the Yellow Brick Road and beyond with Dorothy, Toto and their friends the Cowardly Lion, Tin Man and Scarecrow in this lavish production, featuring breathtaking special effects, dazzling choreography and classic songs. Don't miss the chance to travel Over the Rainbow and experience this national treasure on stage February 23 - February 25.

Have you visited St. Louis before (for any reason)?
This will be my first time!

1. What was the first show you saw on Broadway?
I have never been to New York, so I haven't seen any Broadway shows, but I've watched the national tour of All My Sons that my dad was in!

2. When did you know you wanted to perform for a living?
When my mom adopted me, she brought me to the theatre she was working at and I got to hang out backstage with the actors. I loved them all so much, I knew I wanted to be just like them, so I auditioned for the very next show I could - Mary Poppins - and I got the part.


3. What is the biggest challenge performing in this show?
I'm a really sleepy puppy, and sometimes it's hard to stay awake when Dorothy is holding me. But I'm cute, so I don't think anyone minds.


4. What advice do you have for aspiring performers?
Practice, practice, practice! Obey your directors. And always be a good boy.


5. What are you most looking forward to seeing in St. Louis?
My dad wants to take me to Busch stadium, because baseball is our favorite sport. We run the bases together after every one of his baseball games! I'm also hoping that the cast might sneak me some St. Louis BBQ.