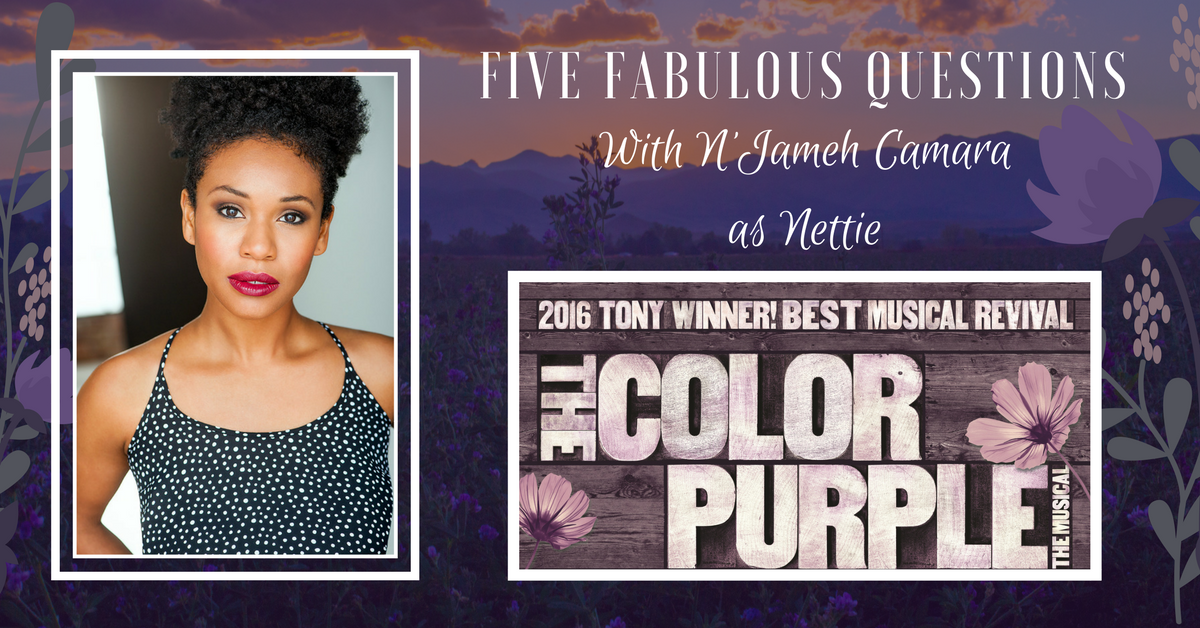 Don't miss this stunning re-imagining of an epic story about a young woman's journey to love and triumph in the American South. The Color Purple is the musical sensation that New York Magazine calls "one of the greatest revivals ever." Experience the exhilarating power of this Tony-winning triumph! Get your tickets to see the show now through April 1.
Name: N'Jameh Camara who plays Nettie
Have you visited St. Louis before (for any reason)?
No
Have you performed in St. Louis before?If yes, where and what show were you in?
No
1. What was the first show you saw on Broadway?
If my memory serves me right, I think it was Spring Awakening! Then In the Heights, August: Osage County and Jersey Boys all in one trip.
2. When did you know you wanted to perform for a living?
I think I'm still in that realization place. I think I really started the "want" when I went to graduate school for acting. I dabbled in different career paths for PR and marketing prior too. Graduate School helped me to look further into doing commercial theater and breaking into on-screen work. Every day brings more and more affirmations and thoughts that make me believe I can do this for a living.
3. What is the biggest challenge performing in this show?
We are now six months in and the biggest challenge now is doing a show as if I'd never done it before.
4. What advice do you have for aspiring performers?
​If you really want something, you need to go get it. Take initiative, take action and don't take any interaction for granted.
Stay humble, remember that you don't know everything, and stay curious.
No one is your servant.
5. What are you most looking forward to seeing in St. Louis?
A good barbecue joint! Hahaha and really, looking forward to the unexpected moments that affirm that I'm right where I'm supposed to be.