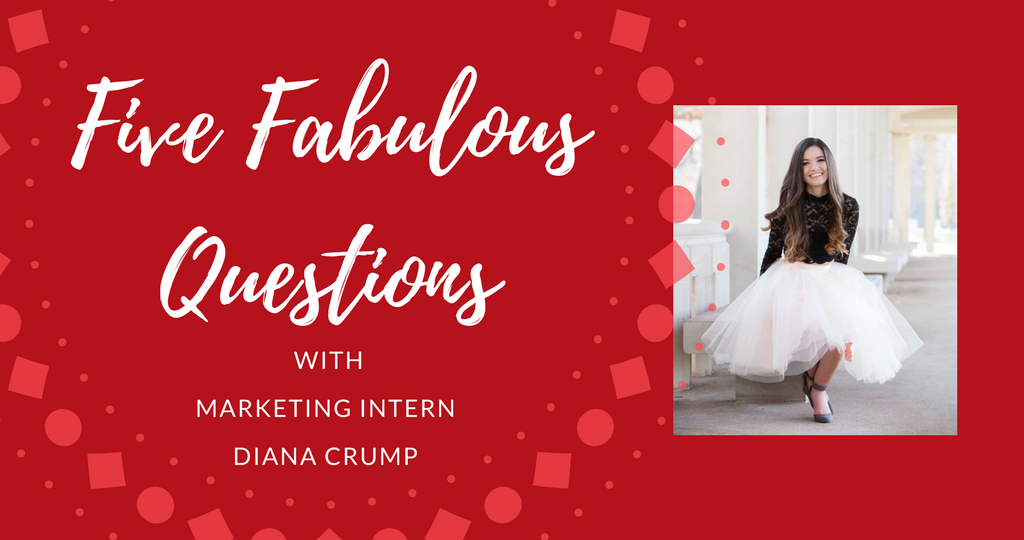 Hello! My name is Diana Crump and I am a student at Saint Louis University. I am a junior Marketing and Entrepreneurship double major, involved in Greek life and the Service Leadership Program through the John Cook School of Business. My free time is spent taking my adorable dog, Lola, on long walks around Tower Grove Park and running Cloud Nine STL, which is a gourmet cotton candy business that I started with my older sister. Being a young businesswoman has taught me several skills, skills I plan to grow and develop through this internship at the Fabulous Fox!
Why are you excited about becoming a Fox Marketing intern?
I am absolutely ecstatic to become a Fox Marketing intern, not only for the valuable experiences to be had, but because of my love for the Fox. Any fellow St. Louisan knowns that the Fox is the shinning gem of entertainment in this beloved city. This ornate beauty and the wonderful memories it has offered me is one of the first things I tell people about when asked about my hometown.
Tell us about the first theatrical performance you saw?
Growing up, my parents gave my sister and me several opportunities to see performances at the Fox. Instead of being anxious to unwrap an American Girl Doll or Barbie on Christmas morning, we always looked forward to opening the ticket envelope to find out which performance we would get to see. Though I do not remember what my first theatrical experience was, I can say that the one that stuck with me the most was Wicked in 2005. Wicked is packed full of beautiful life lessons, including the importance of friendship. Unknowingly, my wonderful parents instilled my core values through allowing me to grow up with performances at the Fox and for that, I am eternally grateful!
If you could see any performance at the Fox, what would you choose?
I would love to see the Book of Mormon at the Fox, which luckily, will be here this season, from May 29-June 3. This is a musical comedy that has received multiple Tony awards as well as a Grammy for being a laugh and a half! I am so excited!
What show are you most excited about this season at the Fox? Why?
Hamilton will be at the Fox this season! Hamilton has captured the love and attention from audiences all over the country. This musical about the founding father, Alexander Hamilton, features rap, hip-hop, blues, pop and soul. Critically acclaimed and a surefire box office success, this performance is certainly a must see for anyone who loves an evening of excellent theatre.
What do you think is the most Fabulous thing about St. Louis?
One of the many fabulous things about St. Louis is its pride. As a college student, I have been able to take advantage of many study abroad opportunities and see many beautiful cities. However, truly nothing compares to St. Louis and its people. There is always a delicious new restaurant or a unique small business popping up on every corner. Our amazing Cardinals and Blues play with passion, knowing that they have thousands of dedicated fans cheering them on. We embrace our history yet always keep the future in mind. I have yet to meet someone who is not proud to call St. Louis their home! Who wouldn't be? There is so much to love!