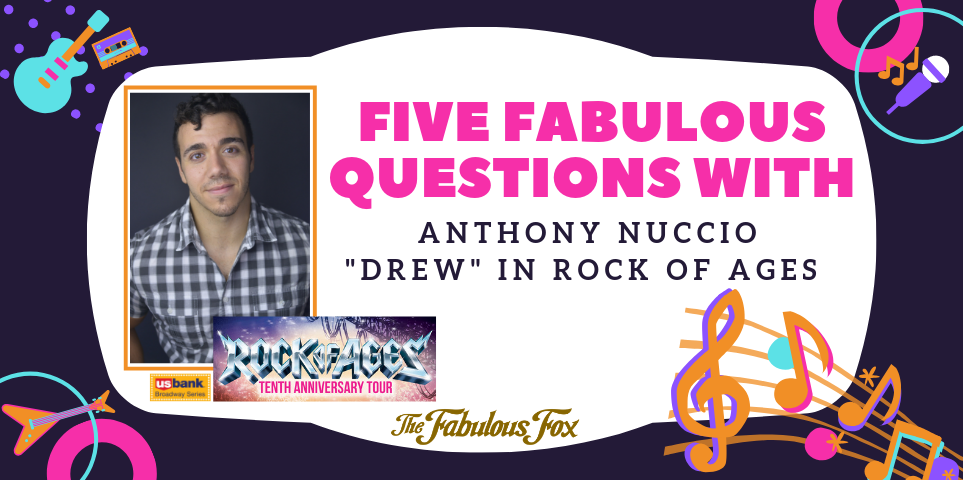 Have you visited St. Louis before (for any reason)?
No, have always wanted to though.

Have you performed in St. Louis before? If yes, where and what show were you in?
No

1. What was the first show you saw on Broadway?
Aida, middle school trip. I don't think I understood the genius I was seeing at the time. Radames is now on my bucket list of roles.

2. When did you know you wanted to perform for a living?
In college when I was getting my music education degree. I still ultimately see myself teaching and performing, and be successful enough to start a family and have enough students.

3. What is the biggest challenge performing in this show?
Vocal rest. It's nonstop on a nonstop schedule. Taking personal care and learning to say no when you need to.

4. What advice do you have for aspiring performers?
Be you. Find what you're good at and perfect it. Keep training and find the specific genres that you are passionate about and persue those. I love Rock, so I mainly bill myself as a rock singer. Don't limit yourself, but a master of one thing is better than a jack of all trades.

5. What are you most looking forward to seeing in St. Louis?
Barbecue! And lots of it.