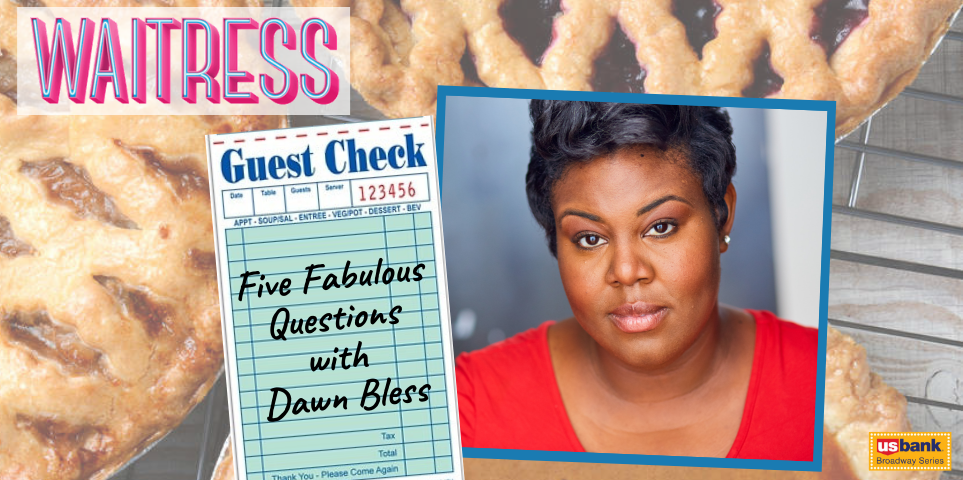 Name:
Dawn Bless
Role:
Nurse Norma / Becky understudy
Have you visited St. Louis before (for any reason)?
Never. This is my first time!
Have you performed in St. Louis before? If yes, where and what show were you in?
This will be my first time performing in St. Louis.
If you have not visitied before, what are you most looking forward to in St. Louis?
The culture and the food.
1. What was the first show you saw on broadway?
Come From Away.

2. When did you know you wanted to perform for a living?
In 2005 I got fired from my public relations job. While I was on unemployment, I auditioned for a play. I remember being backstage listening to the audience enjoy the show, and i saw the power of storytelling. I knew then that theater would part of my life's work.

3. What is the biggest challenge performing in this show?
Learning quickly. I was hired, and 9 days after I arrived, I performed my first show. And I also cover the lead of becky. So immediately after I learned one character, I began learning another.

4. What advice do you have for aspiring performers?
Never underestimate what you can do. Never. Just trust the process and be patient with yourself. Get comfortable with being uncomfortable. That means you're growing.

5. What are you most looking forward to seeing in St. Louis?
In Chicago we have the bean downtown. So i'm looking forward to seeing the Gateway Arch.