Mannheim Steamroller Christmas
By Chip Davis
Do you remember the first time you heard the Christmas sounds of Mannheim Steamroller? You can again celebrate the holiday magic of Mannheim Steamroller in 2021 when they bring their annual holiday tour to fans throughout the country.
Chip Davis, founder and creator of Mannheim Steamroller, announced the group will once again bring their annual holiday concert tour to fans throughout the country in 2021.
"2020 was the first time in 35 years we did not perform our Christmas tour. And we couldn't be more excited to know that we will reunite with our many fans this year, sharing the Mannheim Steamroller Christmas experience," he said.
"I remember when I came out with my first Christmas album in 1984 followed by our first tour. Back then, many in the music industry said focusing on Christmas just wouldn't work," said Davis. "Now, over 35 years later, we are still going strong. I want to thank our fans for making us part of their holiday tradition. Today we often see multi-generational families join us during the holidays each year and we can't wait to see them again this holiday season."
Buy Tickets
December
20
, 2021
/

Monday

7:30 PM
Additional Ticket Options
Guests ages 12 and older will be required to show proof of full COVID-19 vaccination or a negative COVID-19 test along with a photo ID for entry into the Theatre. If children between the ages of 12-17 do not have a photo ID, a parent or guardian will be required to verify their identity. Guests are required to wear face masks that fully cover the mouth and nose while inside the theatre.
• To be considered fully vaccinated, a ticket holder's performance must be at least 14 days after their second dose of the Moderna or Pfizer vaccine or at least 14 days after their single dose of the Johnson & Johnson vaccine.
• Original vaccination cards, printed copies of vaccination cards, or digital copies of vaccination cards will be accepted as proof of vaccination.
• Vaccination cards should legibly reflect the cardholder's name, birthday and vaccine date(s).
• Guests who cannot provide proof of vaccination may provide proof of a negative COVID-19 test using either a PCR test taken within 72 hours of the ticket holder's performance or an antigen rapid test taken within 24 hours of the ticket holder's performance. Either of these must be administered by a healthcare or pharmacy provider. Self-administered at-home tests will not be accepted.
• A photo ID must be presented along with the vaccination or negative test documents.
• Guests under the age of 12 will not be required to provide proof of vaccination or a negative test, but will be required to wear a face mask at all times.
We are pleased to offer Online Fan Check-In, allowing our Fabulous Fox guests to upload their vaccination card or negative COVID-19 test results onto their smart phone before arriving at the theatre. Guests who upload their information prior to their arrival will be directed to a separate line for faster check-in. Go to Fan Check-In on your smart phone beginning 72 hours prior to your event to start the process.
While we recognize these protocols will not provide perfect protection against contracting the COVID-19 virus, they represent our industry's best chance to get back to presenting live entertainment for our audiences and much needed work for our associates.
Everyone must have a ticket, regardless of age.
Prices are subject to change.
Mobile and Print-Your-Own tickets will not be delivered until 3 days after the general on-sale date.
| TICKET TYPE | TICKET PRICE |
| --- | --- |
| Orchestra Pit | $100.00 |
| Premium Orchestra | $75.00 |
| Front Orchestra | $75.00 |
| Center Mezzanine | $75.00 |
| Mid Orchestra I | $60.00 |
| Side Mezzanine | $60.00 |
| Lower Balcony | $60.00 |
| Mid Orchestra II | $50.00 |
| Rear/Side Orchestra | $50.00 |
| Middle Balcony | $50.00 |
| Upper Balcony | $39.00 |
| Orchestra Corners | $35.00 |
Groups 10+ Benefits
10% off select seats and reduced $5/ticket service fee ($6-$18 for single tickets)
Reserve seats with a 30% deposit and pay the balance by November 22nd (4 weeks before the show)
Call Groups @ The Fabulous Fox (314) 535-2900 Mon-Fri 10am to 5pm to book with the deposit, or purchase online.
You can now purchase prepaid parking in our brand new 5-story garage!
Larger parking spaces
Wider lanes for easy in & out
Conveniently located on Washington Blvd directly across from the Fabulous Fox
Just $15 for a guaranteed space
Easy mobile or print-your-own voucher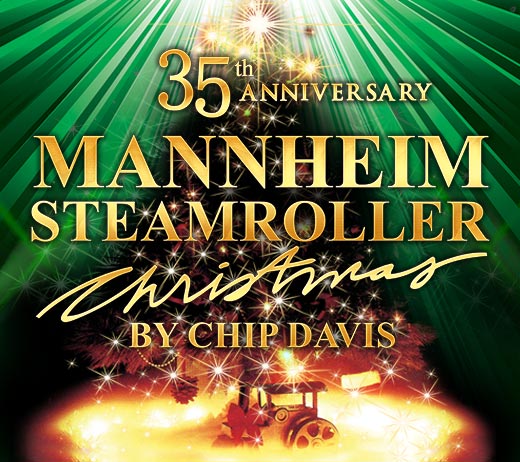 Date

December

20

, 2021

Event Starts

7:30PM

On Sale

Find Tickets

Ticket Prices

$35 - $100

Running Time

2:20